COVID 19 Safety Protocol
For the time being, we're planning to continue and improve all COVID-19 safety measures and accommodations through 2021 (though of course we'll respond to circumstances as they arise and change). Here is a full list of our safety requirements for all students and teachers.
Ongoing Opportunity:  
Volunteer at the farm!
We love welcoming folks out to our farm in the country and find joy in helping people connect with nature, work with beloved medicinals in the garden and learn about flower and herb farming. We'd love to welcome you to our farm sometime this season.
Herbal Crafting and Plant Medicine Frolic!
When: August 28 1:00PM -4:00PM
Who:
Michelle Soto
 and
Sophia L. Buggs
Journey with Sophia from Lady Buggs Farm and Michelle of Cutting Root Farm as they share plant medicine wisdom. Participants will be led through the lush gardens of Cutting Roots while Sophia and Michelle share medicinal, folk and energetic properties of native seasonal plant varieties. Participants will be able to craft a product to sample and or take home.
Using plants for Self Care and Mindful Living can increase immunity, joy and wellbeing. Each plant possess healing properties that can be experienced through meditation. Each participant will be led to explore how simple meditation and being present within nature can instill resonance, beauty and wholeness.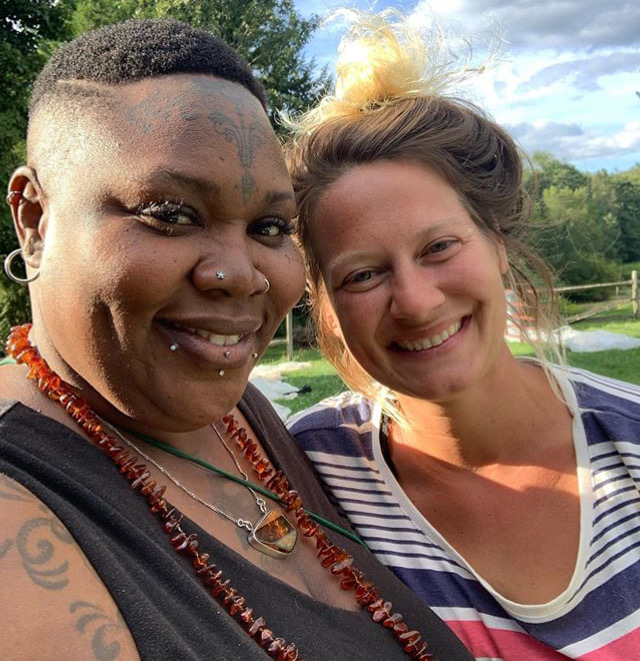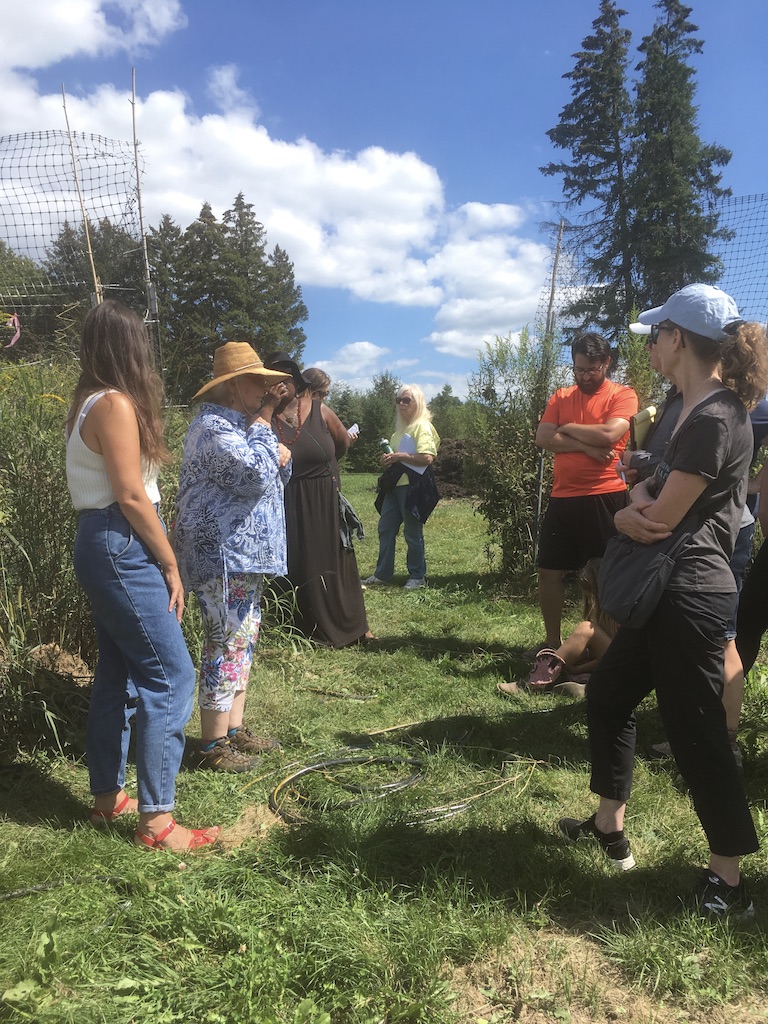 Wild Weed Wednesdays in Pittsburgh
When: Wednesdays in September, September 8, 15, 22 from 6-7:30 pm. With a rain date for September 29th
Where: Pittsburgh City Parks
Cost: $15 per class or $40 for all three
Come out for a series of plant walks that focus on identifying late summer weeds, their edible and medicinal uses and how to encourage some of them to grow in your own garden. We'll meet at a different Pittsburgh City Park each class- locations will be emailed to you after signing up. This class is aimed at anyone from a beginner to a wild weed forager and chef. Michelle brings a unique perspective about wild tending, the ethics of wildcrafting and medicinal uses from a western clinical and energetic perspective.
Accessibility: We will provide as much information as possible about the terrain and environments that we will be visiting in our email to you after this form. Plant walks are often slow meandering walks and involve standing or sitting in areas for up to fifteen minutes before moving on to the next wild sight. We will provide details to everyone along the route of how far each portion of the walk is and where and for how long we will be stopping for discussion.
Be Prepared: Make sure to wear comfortable waterproof shoes, enough warm clothing and bring a chair or blanket for sitting. And if you have a favorite plant identification book, bring it along- we'll be referencing Michelle's favorite "Newcomb's Wildflower Guide" and we'll have some for sale each class too if you fall in love with this easy to use guide.