Registration Open for the 
Herb of the Month Club 2022
Herb of the Month Club is a new offering in 2022.  Spanning from March – November 2022 we will explore and experience one herb per month.  Each of these classes is recorded so you can experience it in your time, on your own schedule.  Each month we will mail you a package containing supplies needed for you to engage with the plant in different ways and you will learn how to make infusions, decoctions, tinctures, syrups, salves, foods and more.
This is an invitation to immerse yourself more deeply in the plant world.
Working one on one with a plant can help you learn more about your surroundings and the ecosystems we live amongst.  These Herb of the Month Classes are meant to be a guide to help you discover new things about yourself, your surroundings, and the plants.  Knowing one herb intimately can be like having ten herbs in your apothecary.
The June Herb of the Month is Holy Basil.  
The June Care Package will contain:  Fresh and dried holy basil for making infusions and tinctures, reusable cloth tea bags, menstrum, a slide deck on Holy basil that provides botanical information, a materia medica, modern uses, history and folk lore, growing holy basil, and how to make different medicinal preparations and a recorded 2 hour class on Holy Basil Medicine.
Each Herb of the Month Class is $40, and if you purchase the whole year, you'll receive a 10% discount on each care package ($324 total).
---
Our Herbs of the Month are:
March ~ Wild Cherry
April ~ Nettle
May ~ Dandelion
June ~ Holy Basil
July ~ Lemon Balm
August ~ Skullcap
September ~ Chamomile
October ~ Ashwagandha
Come out for a series of nature walks that focus on identifying medicinal herbs, cool bugs and more! We'll meet at two Pittsburgh City Parks- Schenley and Frick Park, places you've probably been a million times! We're hoping to give you some new focus points and interesting information to extend your appreciation for these wild spaces. This class is aimed at anyone from a beginner to a wild weed forager and chef. Michelle brings a unique perspective about wild tending, the ethics of wildcrafting and medicinal uses from a western clinical and energetic perspective. Valerie is an entomologist who loves looking at tiny things.
Accessibility: We will provide as much information as possible about the terrain and environments that we will be visiting in our email to you after this form. It may involve hilly terrain! Plant walks are often slow meandering walks and involve standing or sitting in areas for up to fifteen minutes before moving on to the next wild sight. We will provide details to everyone along the route of how far each portion of the walk is and where and for how long we will be stopping for discussion.
Be Prepared: Make sure to wear comfortable waterproof shoes, enough warm clothing and bring a chair or blanket for sitting. And if you have a favorite nature identification book, bring it along- we'll be referencing Michelle's favorite "Newcomb's Wildflower Guide" throughout our walks.
Ongoing Opportunity:  Volunteer at the farm in 2022!
We love welcoming folks out to our farm in the country and find joy in helping people connect with nature, work with beloved medicinals in the garden and learn about flower and herb farming. We'd love to welcome you to our farm this season.
Herbal Crafting and Plant Medicine Frolic!
Journey with Sophia from Lady Buggs Farm and Michelle of Cutting Root Farm as they share plant medicine wisdom. Participants will be led through the lush gardens of Cutting Roots while Sophia and Michelle share medicinal, folk and energetic properties of native seasonal plant varieties. Participants will be able to craft a product to sample and or take home.
Using plants for Self Care and Mindful Living can increase immunity, joy and wellbeing. Each plant possess healing properties that can be experienced through meditation. Each participant will be led to explore how simple meditation and being present within nature can instill resonance, beauty and wholeness.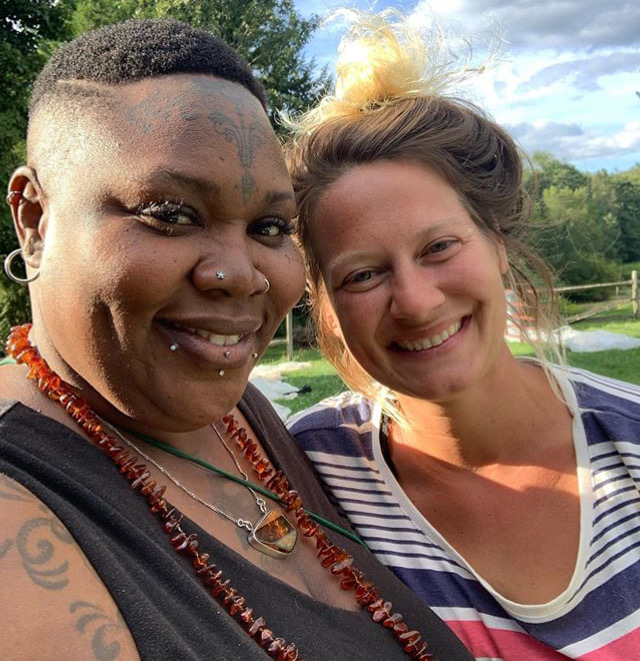 Wild Weed Walks
Come out for a series of plant walks that focus on identifying late summer weeds, their edible and medicinal uses and how to encourage some of them to grow in your own garden. We'll meet at a different wild space in Butler County each class- locations will be emailed to you after signing up. This class is aimed at anyone from a beginner to a wild weed forager and chef. Michelle brings a unique perspective about wild tending, the ethics of wildcrafting and medicinal uses from a western clinical and energetic perspective.
Medicine Making Mondays
Description: During this interactive classes we'll be exploring making medicine with the seasonally available herbs growing in our organic gardens. We'll talk about making teas, tinctures and salves and explore what kinds of plants to put in different formulas and how to craft beautiful medicines. No experience necessary!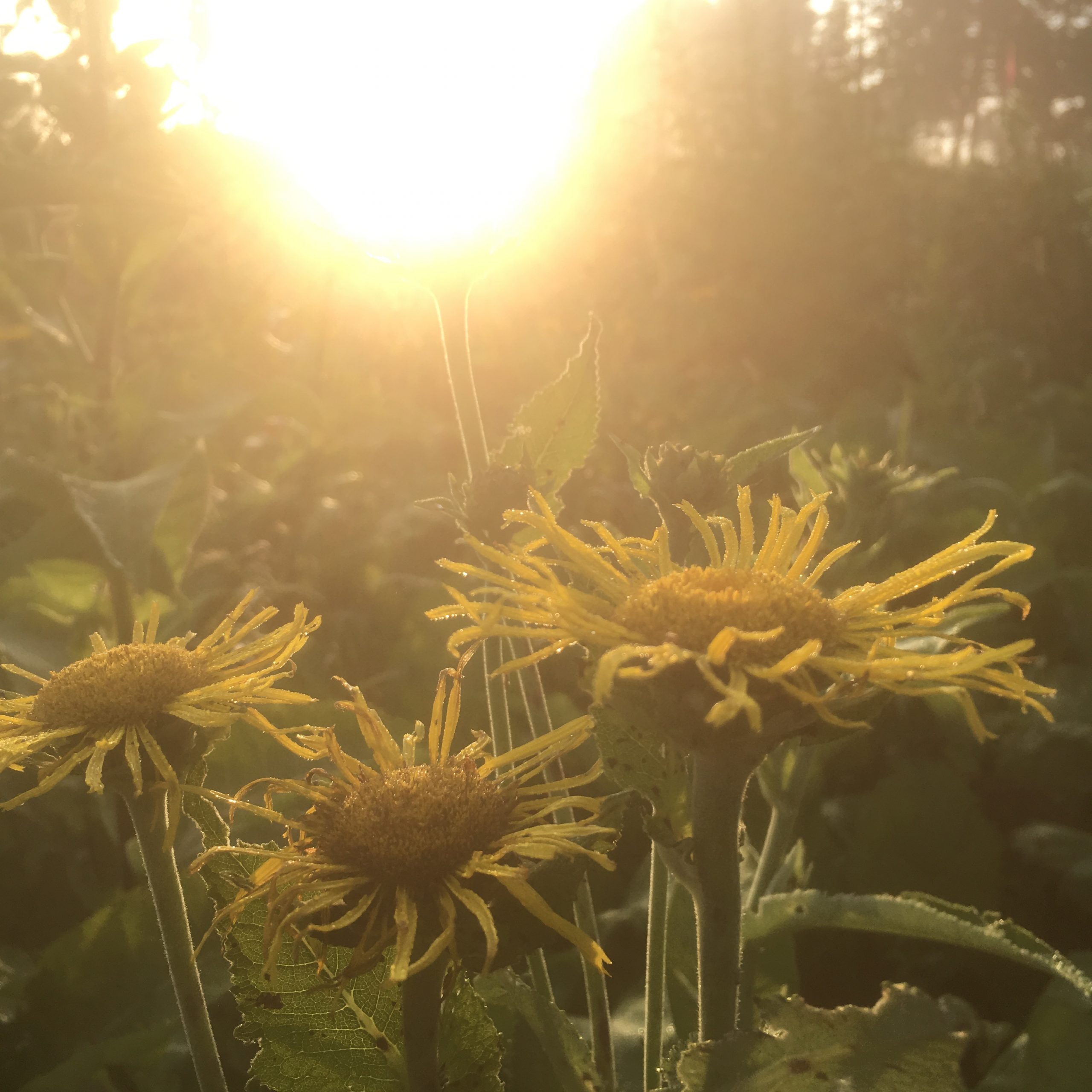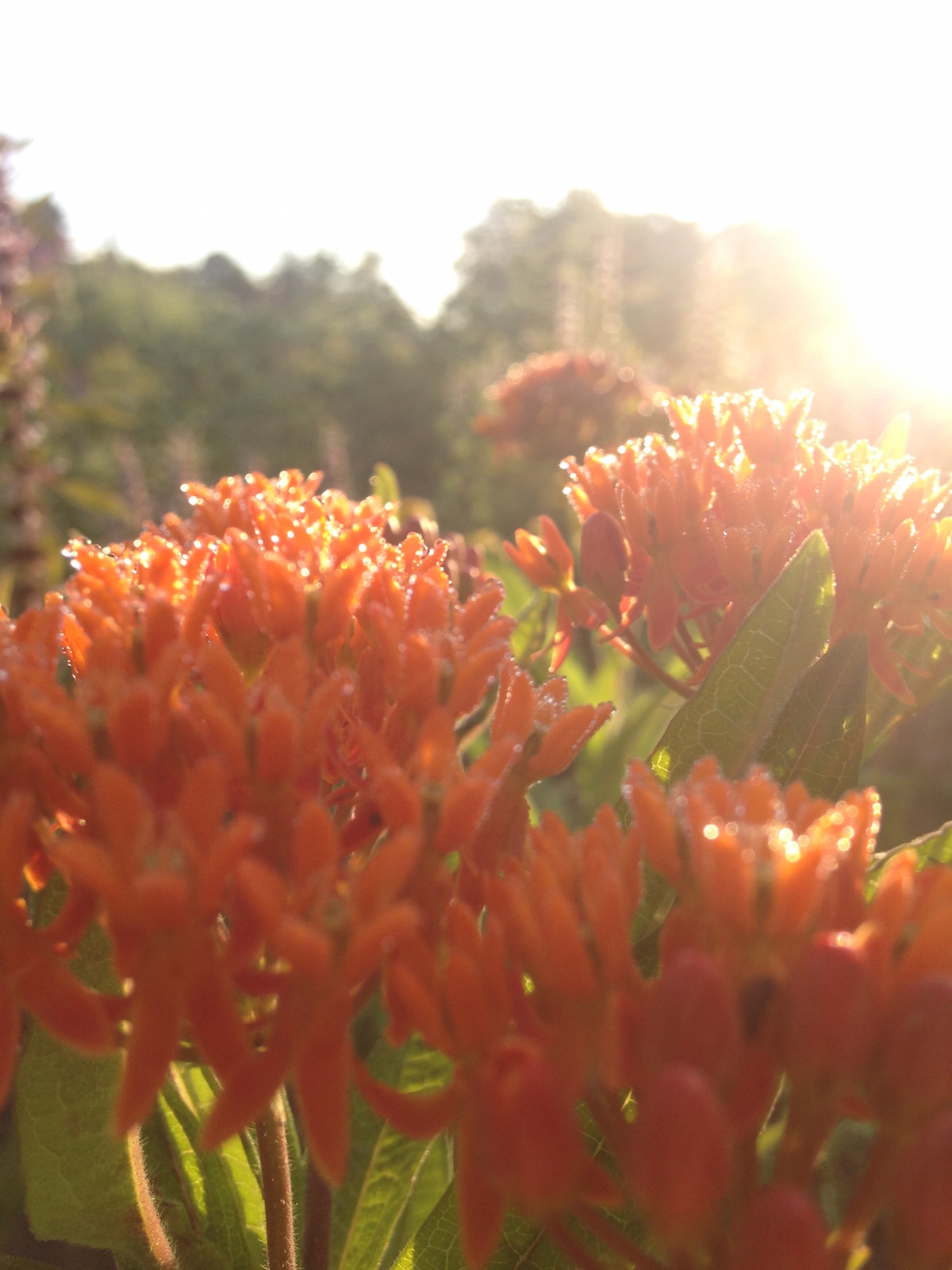 Respiratory and Immune Health Class Series
The winter is long.  We've been inside our homes a lot, drinking tea, tasting our syrups and other herbal remedies we spent the season mixing up.  Our bodies haven't stretched in a long time- really really stretched into a long hike or a day of heavy lifting in the garden.  Our immune systems are feeling stagnant, our respiratory system needs nourishment.  Join Michelle Soto from Cutting Root Farm as she unpacks some respiratory and immune system anatomy, physiology, pathophysiology and outlines some foods and herbs you can use to help strengthen these systems.  We'll talk about specific diagnoses and herbs to help you heal.  We'll address the energetic components underlying different conditions.  The herbal care packages will help you use taste to identify these energetics and also offer a starting point for your own respiratory health apothecary! Each class is recorded, participants will be sent the recording after the class takes place- so if you can't make it in person, feel free to sign up anyways and take in the information on your own time!